Leading Manufacturer of Complete Packaging Solutions
DELIVERING QUALITY
PRODUCTS FROM
30+ YEARS
East India group having a wide product portfolio and a group turnover of over 1000 Crores. East India Group established in 1989 started with manufacturing of shape moulding thermocol packaging under East India Technologies (P) Ltd. East India group created a Large Portfolio of respected Clients in the electronic and automotive industry. Our continuous approach towards customer's satisfaction. East India Technologies has been the prime supplier of EPS Thermocol for the almost reputed companies in India. Know more about us as per our premium clients are LG Electronics, Samsung, Panasonic, Honda, Philips etc. Get the best shape moulding thermocol packaging solutions in India at the best price.
With continuous dedication, hard work & commitment along with innovative ideas. East India Group set up another unit for Electronic manufacturing services in Dehradun as E-Durables in 2003. E-Durables now one of the largest and fully backward integrated OEM service provider in India. E-Durable Specializes in Plastic Molding, Sheet metal, Circuit board assembly. We also provide final product assembly for products like AC, TV, Microwave mainly for LG Electronics, Haier, Voltas etc.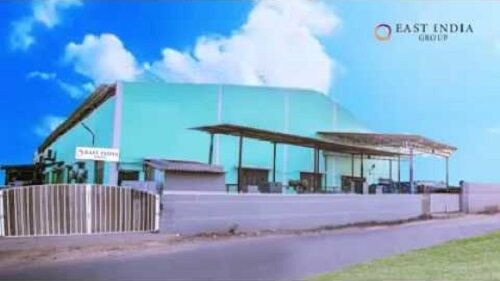 Complete Thermocol Packaging Solutions Provider
As a result of company's major activity includes of EPS thermocol products in various options. East India Technologies provides thermocol shape molded products, EPS thermocol sheets, thermocol blocks, customized thermocol packaging, thermocol beans, thermocol ice boxes etc. Therefore, the company has fully-fledged in leaps and bounds, just by supplying superiority products to the customer and penetrating to the principles of honesty & professionalism. Even more, we offer a product having tremendous features like dimensional accuracy, low cost and best quality which are extremely valued by our customers. We provide Thermocol Packing Boxes which are made of high quality thermocol. Available in different shapes and designs, this type of packing Thermocol box is light in weight and is convenient to transport. White color, odor free nature, fungus resistance capacity, water and dust proof design are some of its special attributes.
Thermocol Packaging and Packing, thermocol packing
EPS Thermocol customized shape moded boxes
Customized Thermocol Packaging Items
Thermocol shape molding, thermocol shape molding packaging