Thermocol Packaging – Best Solution for Protective Packing of Items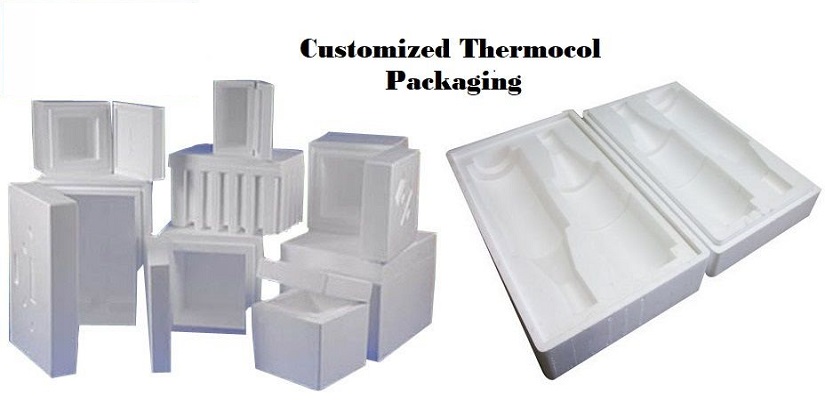 Thermocol Packaging is one of the best solution for protective packaging of the items. We offer a wide range of thermocol packaging solutions for all types of items. East India is one of the leading supplier and manufacturer of Thermocol Packaging which is manufactured using optimum quality raw material procured from the leading market vendors of India. These are used as molded packing material for cushioning fragile items & insulation of building structures.
Our product range encompasses Thermocol Packaging Boxes, Thermocol Ice Boxes and Thermocol Boxes for medical industries. The complete range of our products is well known for its longer shelf life, better functionality and durability. Further, we provide customization as per the specification laid down by the customers. Our Thermocol Boxes are used for easy movement owing to their light-weight.
We offer Thermocol Packaging which is basically packaging of sensitive and breakable items using thermocol sheets and covers. Thermocol sheets being made of liquid hydro carbon is widely used for packing of electronics and electrical items such as DVD players, televisions, inverters and many more. It protects the electronics and electrical items from the frictions during transportation.
The different packaging companies make thermocol blocks in different sizes, shapes and capacities to fulfil the emerging demands of the customers. Thermocol blocks are ideal packaging item for use in various segments such as electronics, electrical, home appliances and others.
Moreover, Variety of packaging products such as thermocol boxes, trays and crates are manufactured from thermocol. Thermocol packaging is useful in different applications in industries such as electronics, electrical, glassware, utensil companies and many more.
Different delicate items are packed in thermocol covers and then inserted in packaging boxes for safe delivery of the products. The light weighted products such as chocolates, sweets and bakery products are also packed in thermocol trays. The main advantages of thermcol packaging is that it protects the packed items from several weathering effects. Furthermore, thermocol products are manufactured in compliance of different quality norms of the industry.