Thermocol Packaging Materials and Customized Thermocol Packing Manufacturer in India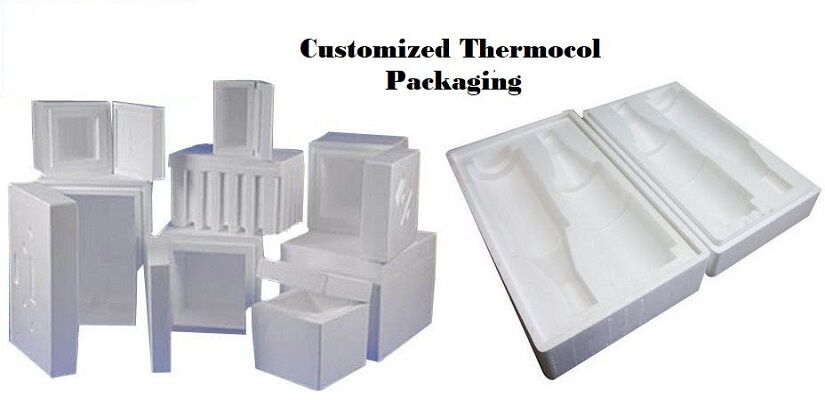 We are a leading manufacturer and supplier of Thermocol Packaging Materials in all over India. We offer Thermocol packaging items to our clients as per your requirements. These are insulated and leak proof property protects products from temperature variations & humidity. We give exact customized shape to the packaging material according to the product to be packed. The packaging material provides complete safety to the packed products while transportation from one location to another locations. We manufacture our entire range of thermocol packaging items using optimum-grade raw material. Appreciated for lightweight, eco-friendliness and shock absorbent nature, these products are used in packaging, automobile, construction and other industries.
East India has a wide range of custom thermocol packaging solutions which allows us to provide for all companies from local start-ups to national levels. We use premium quality raw materials. Our range is available in various sizes, shapes, thickness and the products at the most affordable prices. We have a manufacturing unit in Greater Noida since 1989 which is equipped with advanced machinery and technology and also sufficient infrastructure facility to attain efficient and flawless production manufactured using best grade base material. Our thermocol products are of high quality which enables us to meet the requirements of the clients efficiently and thus enjoy the progressive growth in the domestic market as well as India and globally. We emphasize to ensure quality products with zero error concept.
Our customized thermocol packaging products have gained immense appreciation in the market for its numerous qualities such as high hardness, recyclable nature, various designs, high quality materials etc. Strict quality monitoring and 100% stand by generation capacity ensure consistent and continuous supply of the products which are delivered to our clients within the specified time.